Joanna Hurley has nearly forty years experience in book publishing and arts marketing. She trained in the editorial department at Thomas Y. Crowell, an imprint of Harper & Row, later moved to Chicago, worked in advertising, and handled publicity for the Body Politic Theatre/Community Arts Foundation, which was at the time the largest off-Loop theatre in the city. After moving to New Mexico she was marketing director at the University of New Mexico Press for eight years, during which time they initiated an ambitious photography book publishing program, their sales quintupled and their books regularly received coverage in major national media.
She then moved back to New York to become publicity director for Vintage Books, Knopf's trade paperback division, where she worked with authors such as Richard Ford, Richard Russo, and Kazuo Ishiguro, and with Callaway Editions, where she worked on Irving Penn's seminal work, Passage, and on Georgia O'Keeffe in the West. Her love of the outdoors brought her back to New Mexico in 1992, when she began HurleyMedia, which conceives and packages art and photography books for national and international publishers. She is a co-founder of Radius books, and emeritus board member of CENTER, a not-for-profit that promotes photography and photographers.
She has worked on more than 50 photography books, including the iconic Edward Sheriff Curtis: Visions of a Vanishing Race by Florence Curtis Graybill and Victor Boesen; Eliot Porter's Mexican Churches; Richard Misrach's Desert Cantos; Dorothea Lange: A Visual Life, edited by Elizabeth Partridge; and Reconstructing the View: The Grand Canyon Photographs of Mark Klett and Byron Wolfe, with essays by Rebecca A. Senf and Stephen J. Pyne.
---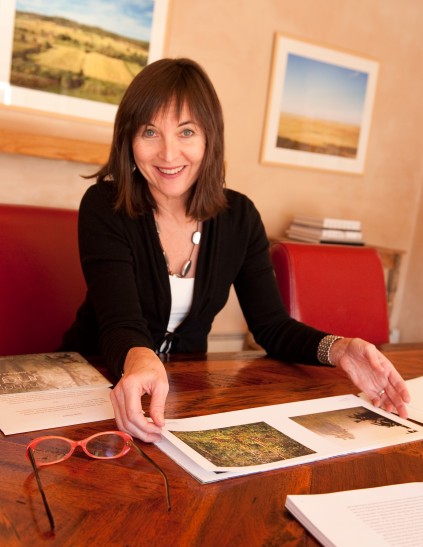 After college, David Skolkin began his career in New York City, learning book design from Betty Binns, one of the top designers in the publishing industry and a legend in the art of typography. He is still guided by her credo: "I believe that by learning what the subtle details are and by learning to pay close attention to them, any designer concerned with typography can learn to use type in ways that are more readable, more beautiful, and, most importantly, more expressive of their graphic intent."
Through his apprenticeship he developed an enduring appreciation for the beauty of type and the printed page, and for the subtlety and responsibility of visual communication. During his fourteen years in New York he graduated from studio assistant to junior designer, and eventually senior designer and art director for book projects, museum publications, and identity programs for publishers, museums, and other institutions in New York and around the U.S.
When he couldn't resist the landscapes of New Mexico any longer he moved to Santa Fe, where he continues to work with clients around the country. He works in all aspects of publishing, with a concentration in book design and production, the latter of which involves extensive overseas management of books on press in both Europe and Asia. He is also a co-founder of Radius Books, and acts as art and production director for the Museum of New Mexico Press, which is the book imprint for the state system of museums and their collections of native, folk, and fine art.  www.skolkindesign.com
Read an article about David in the Santa Fe New Mexican: The total package- Book designer David Skolkin.